Arduino 201: Global Awareness Lamp Project
Building on the skills learned in Intro to Arduino, this 2-day class will cover fabricating a lamp using one of the available templates and programming the light source to respond to inputs from the website COSM.COM, which constantly provides automatic updates on a variety of conditions in real-time. An introduction to Bluetooth will be given and integrated into the project. The project will be flexible to your craft capabilities as well as fabrication skills. There will be time allocated to using the laser cutter to create a custom designed lens.
•
Date offered:
Saturday June 22 thru Sunday June 23, 2013
•
Prerequisite:
Intro to Arduino
•
Requirements:
Laptop
and all of the components from
the Arduino Starter Kit
•
Duration:
Two 8 hour days with 1 hr breaks for lunch
•
Cost:
Price includes $100 worth of building materials and additional electronics components.
---
Courses are open to all ADX members and non-members.
Refund Policy
A class must be canceled at least two weeks in advance in order to receive a full refund. There will be no refunds or transfers if the class is cancelled with less than two weeks notice or if there is a failure to attend. ADX cannot be responsible for giving refunds for classes, workshops, or other programming missed due to illness, emergencies, or events beyond our control. A $35 processing fee will be assessed for all refunds. Please send refund requests to info@adxportland.com.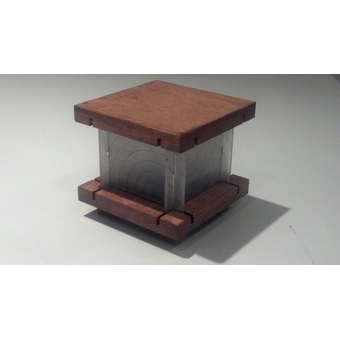 417 Southeast 11th Avenue, Portland, OR 97214, USA