Intro to Arduino and Processing
This one-day class will cover loading Arduino and Processing software on your computer and the basics of wiring boards and writing programs that use the basic capabilities of the Arduino board and its compatibility with Processing. The class provides a fast-paced introduction to embedded computing and electronic hardware you'll build on in future classes.
Prerequisite: None
Requirements: Laptop with administrative privileges
Includes cost of Arduino components
Includes 1 month of Unlimited Membership!
The class will take a 1 Hr Lunch break
---
Courses are open to all ADX members and non-members.
Refund Policy
A class must be canceled at least two weeks in advance in order to receive a full refund. There will be no refunds or transfers if the class is cancelled with less than two weeks notice or if there is a failure to attend. ADX cannot be responsible for giving refunds for classes, workshops, or other programming missed due to illness, emergencies, or events beyond our control. A $35 processing fee will be assessed for all refunds. Please send refund requests toinfo@adxportland.com.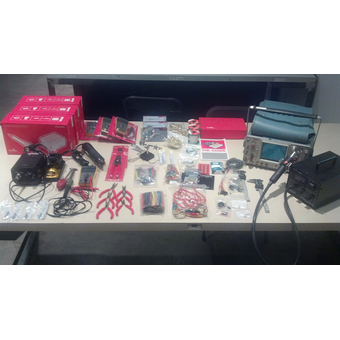 417 Southeast 11th Avenue, Portland, OR 97214, USA